Article
Employee Profile - Edith Proulx, Controller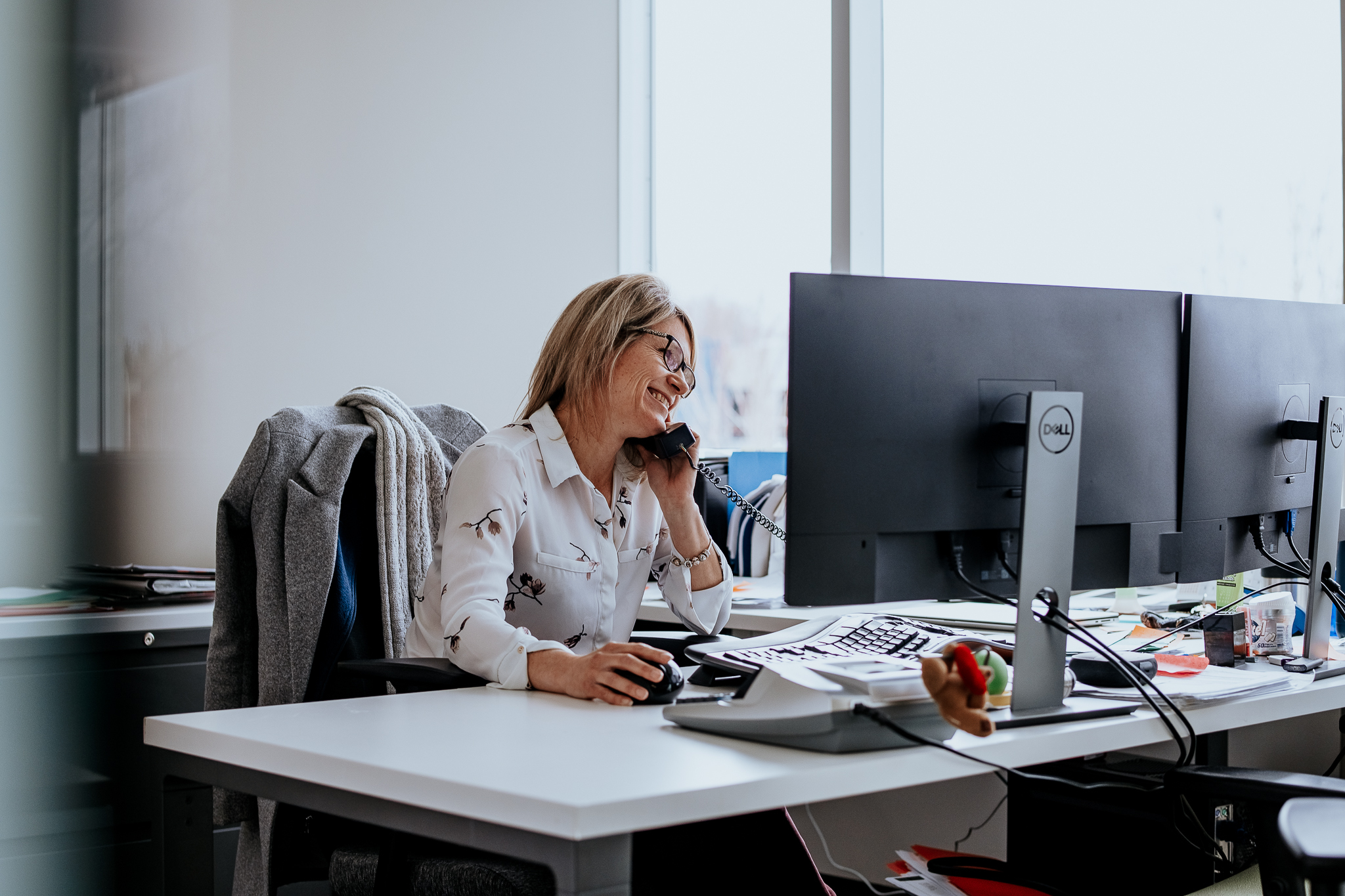 A Synergie member since November 2010, Edith is Controller, a key role in which she has been able to build a team, in a context of constant growth. Interview with Edith Proulx.
Q: Progress in the company - first position to that of Controller.
A: Initially, 10 years ago, I was the only person in Accounting. There were five people in total in the company. I carried out the full accounting: accounts receivable (billing-cashing), accounts payable (entry of supplier invoices and payments), collection, cash flow, end of month, end of year. Quickly, with the constant expansion of the company, we had to hire new employees to support me in the various tasks: first a person with payables, then a person to the receivables, and along the way, an assistant, a collection agent and now we are nine employees in the Accounting Department!
Q: Role description: responsibilities, challenges.
A: Over the last 10 years, I had to build a team. Year after year, we have adapted to the development of the company, to the new challenges and projects that have occurred along the way: for example, the new divisions that have been added, the new companies that have joined the Synergie Group, adding new management at the accounting level, new IT systems and new technologies involving employee training and new working methods to be developed, all while meeting our deadlines for the production of our monthly financial statements.
My role and responsibilities have changed over the years to become what they are today: I am now in charge of the complete management of accounting and payroll for nearly 70 employees and for the few companies associated with the Synergie Group, well surrounded by my colleagues who support me and help me in all accounting operations.
Q:Tell us about the world of accounting for a transportation company in three words.
A:  The world of accounting for a transportation logistics company for me in 3 words is:
Always offer the best possible service to our customers and suppliers
Support all departments
Account figures monthly and provide details to management for reference on time     
Q: Sum up Synergie, what the company means to you. 10 years for the same company is not nothing.
A:  I thank Synergie and its various executives who have been present over the past 10 years, for the trust they have placed in me and I will be eternally grateful to them for giving me the opportunity to grow with the company and develop my team, to support the growing needs of the company and its continued development. I feel a great pride in having contributed and being part of the team that led Synergie to achieve its goals and become what it is today.